If you live in an urban or suburban area (like the Twin Cities), look up at the sky and night during a particularly clear evening and you'll notice something missing – the Milky Way. You can see many stars, constellations, planets, and even the International Space Station, all depending on the clouds and the time of year but much of the night sky is simply not visible to you if you live near a city. In fact, most of Minnesota and Wisconsin are plagued by light pollution making it difficult, if not impossible, to see meteor showers, passing satellites, and distant galaxies. It's estimated on a typical night in Minneapolis you can see 20-100 stars. That's it.
Light pollution, or artificial light at night, is the excessive or poor use of artificial outdoor light, and it disrupts the natural patterns of wildlife, contributes to the increase in carbon dioxide (CO2) in the atmosphere, disrupts human sleep, and obscures the stars in the night sky. Cities must balance out safety (we need to see on the road at night) with all the disruptions that go along with nighttime outdoor lighting. Check out this map of the US as seen from Space – photo courtesy of NASA.
If you live in the Twin Cities, you will need to leave the cities a solid hour or more out in order to look up at the stars and really see what is out there. In MN & WI, there are only a couple of places where you can go to catch a glimpse of the gorgeous Milky Way or majestic northern lights with nearly zero light pollution. Officially certified as an International Dark Sky Park, Voyageurs National Park in northern Minnesota is one of the best locations in the state for exceptionally high-quality dark night skies and stargazing. The Boundary Waters Canoe Area Wilderness is the other location for what is known as a "Class 1" dark sky. In Wisconsin, you have to travel to the far northeast peninsula and spend the evening at Newport State Park for the optimal night sky star gazing experience.
For those of us that must live and work near the Twin Cities, Rochester, Mankato, or other metro areas, our best bet is to refer to this light pollution map. In order to see the Milky Way with all its complexities as well as globular clusters and thousands of stars, you need to travel to a green area (Rural Class 3) at the least, blue being better, and no color (shown as grey) is BEST.
If you are interested in learning more about reducing light pollution around your home, check out the International Dark-Sky Association's website and video on Home Lighting.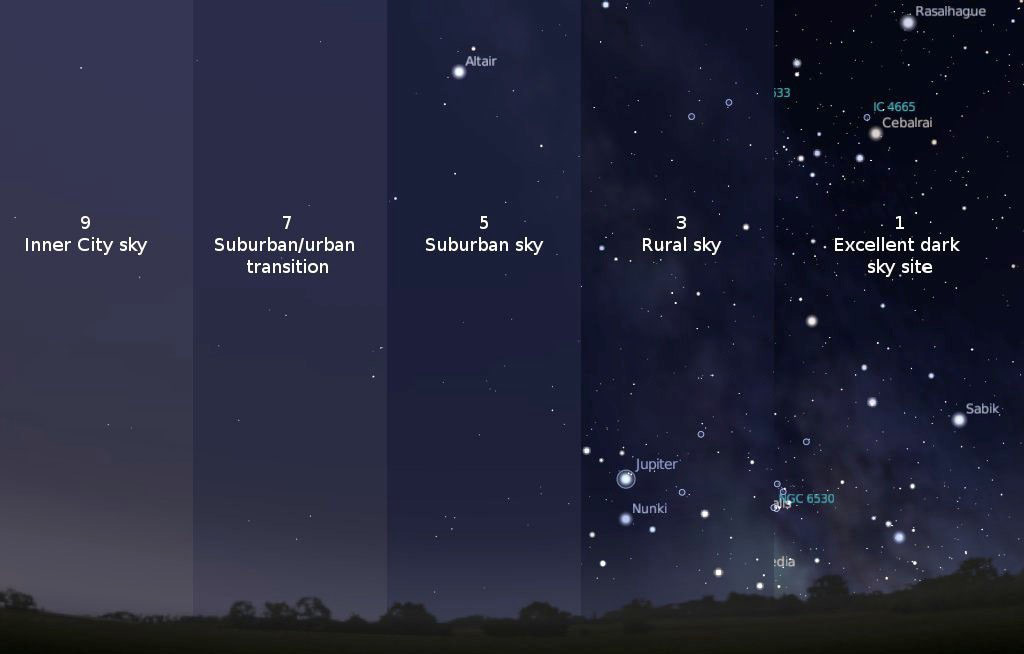 As always, have a wonderful week! I'm here if you need me!