You've seen them around town and probably thought, OMG, those are adorable! What a great idea! These birdhouse-shaped boxes are part of a global book-sharing movement called "Little Free Libraries." How do you get one? What does it cost? And…does it influence your property value? What about if you are selling your home….what happens to your library then?!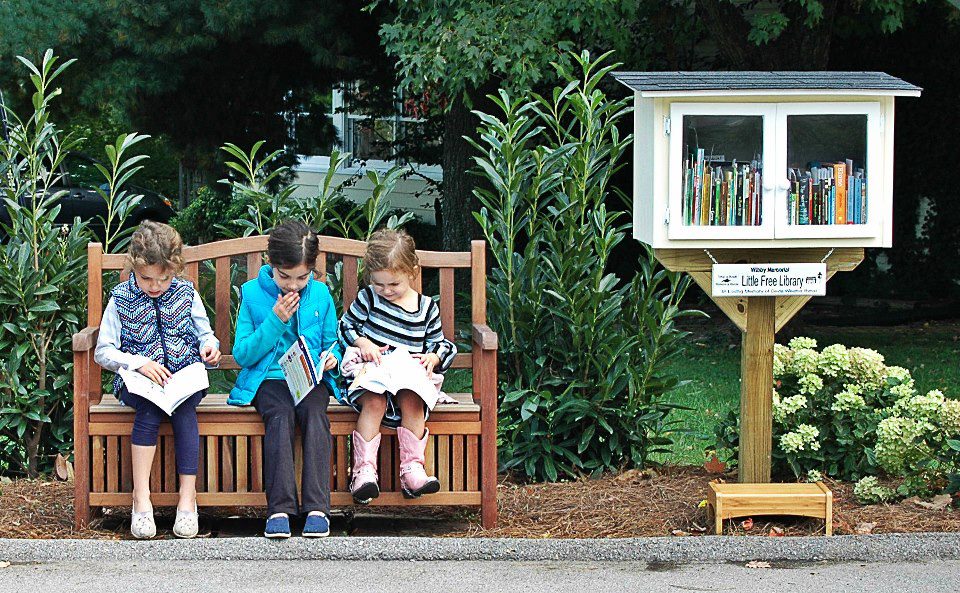 First things first, a little bit about the "movement". The Little Free Library nonprofit organization is based in St. Paul, Minnesota, United States and officially incorporated in 2012. While anyone with a little handyman talent can build one, the official Little Free Library is a nonprofit organization that promotes neighborhood book exchanges and reading. Libraries are registered with the organization (one time fee of $40) and you can locate them on a map. More than 150,000 libraries are registered with the organization already. Through Little Free Libraries, present in over 115 countries, millions of books are exchanged each year, with the aim of increasing access to books for readers of all ages and backgrounds.
Why have a Little Free Library?
Thoughtful – make a small difference in the lives of your neighbors and to help those in need.
Builds Community – a great way to share with the people around you
Conversation Starter – Joggers, dog walkers and neighbors alike will ask questions so it's a great way to meet people in your community.
Helps Others In Private – Many people don't know how to ask for help. And some children do not have parents that will buy books. This eliminates embarrassment for them they may feel in asking.
Encourages Others to Contribute.
Inexpensive – After an initial set up, keeping your library stocked isn't all that expensive. Many groups will donate books and you can find books for pennies at garage sales as well.
It's Easy – A Little Free Library is a super easy way of giving back
How do I get a library? An easy option is that you can order a library directly from Little Free Library Online Store. Every prebuilt (or kit) Little Library in their catalog is handmade in Wisconsin and Minnesota and will come automatically registered if you would like to add it to the map. Or, you can order a custom library from websites like Etsy. Are you handy? Build your own! You can still register it if you are interested in doing so. Benefits of registering can be found here. Want some inspiration on building your own? Check out these ideas on Pinterest!
What happens if I sell my home and I have a Little Free Library? Just like everything with real estate, it's negotiable if you bring it with you to your new home or transfer ownership along with the sale of your home to the new owner. If your neighbors love the library and it gets lots of visitors where it is, the best move might be to let it stay behind. The Little Free Library organization has information on moving your library here.
How does the Little Free Library on my property affect my home value? A well designed and placed library incorporated into neat landscaping will add curb appeal. Be sure to keep the library fully stocked during showings if at all possible.
I'm ready to get started! Where can I learn more? Visit the Little Free Library's website and check out this Facebook group!
Not big into reading? Community "Blessing Boxes" come in all kinds of shapes and sizes. Check out The Little Free Pantry or the Little Free Pet Pantry organizations!