It can happen in minutes — first a spark of a flame, that spreads rapidly as it searches for fuel. The next thing you know, you could have a life-threatening fire on your hands. But many fires can be prevented with these simple precautions. Most fatal fires in Minnesota happen where people feel safest — in their homes. That's the bad news. The good news is that most fires are preventable if families simply take the time to discuss fire prevention.
Some interesting MN fire facts: Home fires in Minnesota resulted in 64 deaths in 2020 and 37 in 2021. There are 725 fire departments in MN with nearly 87% of all firefighters across the state being volunteer firefighters (data source here).
Minnesota wildfire danger & burning restrictions are updated daily on the MN DNR Website. And for an interactive map showing smoke (air quality), active and historical fire data, check out this site!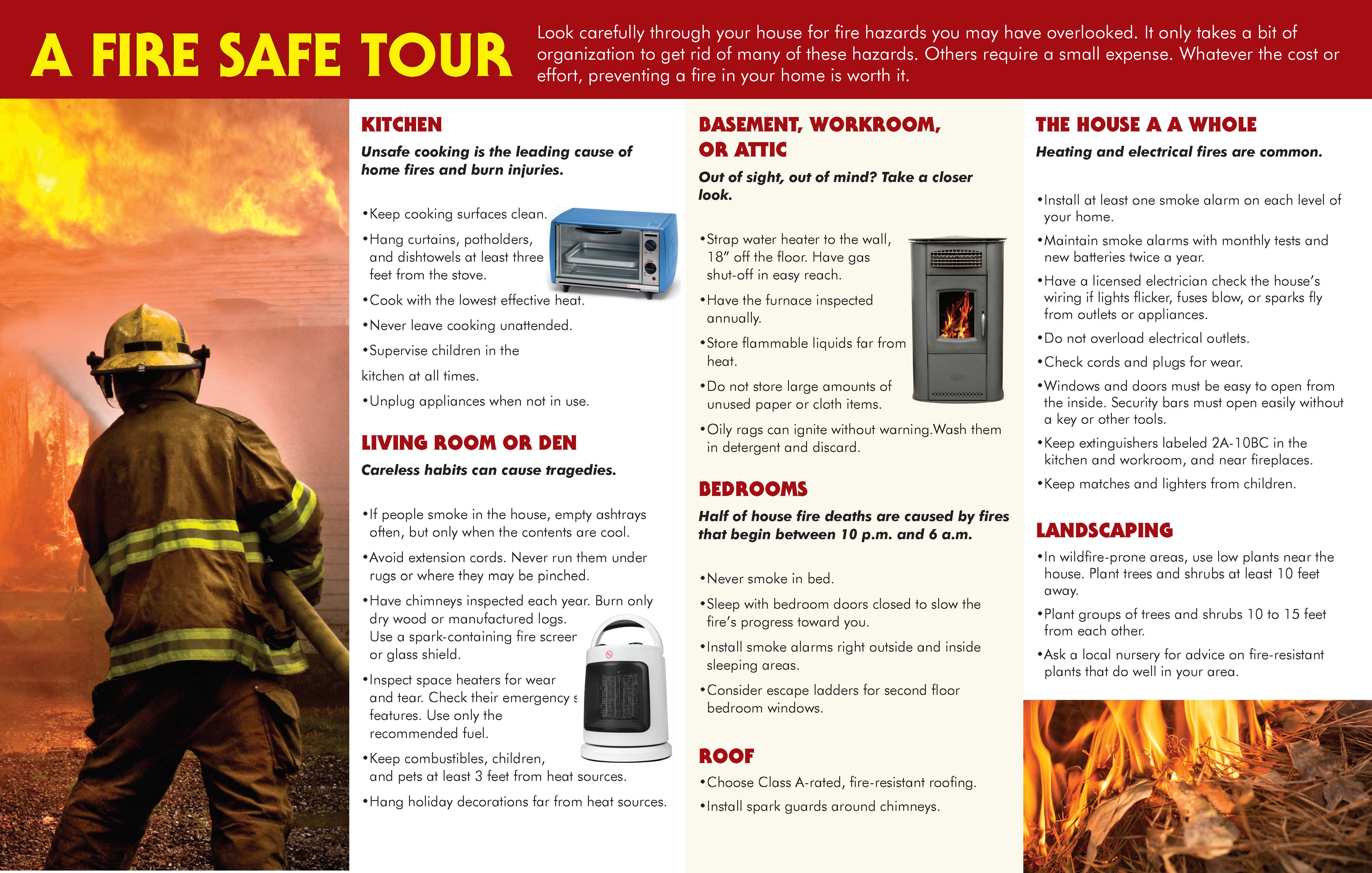 Be prepared in case of an emergency. According to the Red Cross, your family should be sure to do the following 7 things:
Install smoke alarms on every level of your home and outside every sleeping area. Install a carbon monoxide alarm in a central location outside each separate sleeping area. Download the Carbon Monoxide Poisoning Fact Sheet.Test them once a month and replace the batteries at least once a year.
Teach children what smoke alarms sound like and what to do when they hear one.
Ensure that all household members know two ways to escape from every room of your home and know the family meeting spot outside of your home.
Establish a family emergency communications plan and ensure that all household members know who to contact if they cannot find one another.
Make & Practice a Home Fire Escape Plan. Practice escaping from your home at least twice a year. Press the smoke alarm test button or yell "Fire" to alert everyone that they must get out. Then, use our template to draw your home's unique escape routes. This printable worksheet will help you plan and practice home fire drills.

Make sure everyone knows how to call 9-1-1 and has access to a phone!
Teach household members to STOP, DROP and ROLL if their clothes catch on fire.
Avoid potential fires in the first place.
Make sure your home heating sources are clean and in working order. Many home fires are started by poorly maintained furnaces or stoves, cracked or rusted furnace parts, or chimneys with creosote buildup. Download the Home Heating Fires Fact Sheet.
Stay in the kitchen when frying, grilling or broiling food. Stay in the home while simmering, baking, roasting or boiling food.
Keep pets off cooking surfaces and countertops.
Keep the stove area clean and clear of things that can catch fire, such as pot holders, towels, curtains, bags, and other appliances.
If you are cooking and a fire starts in a pan, slide a lid over the burning pan and turn off the burner. Leave the lid in place until the pan is completely cool. Moving the pan can cause serious injury or spread the fire. Never pour water on grease fires. Download the Cooking Fires Fact Sheet.
Check electrical wiring in your home:Fix or replace frayed extension cords, exposed wires, or loose plugs.

Make sure wiring is not under rugs, attached by nails, or in high traffic areas.
Make sure electrical outlets have cover plates and no exposed wiring.
Avoid overloading outlets or extension cords.

Smoke outside; use deep, sturdy ashtrays and douse cigarette and cigar butts with water before disposal and DON'T ever smoke in bed, when drowsy or medicated, or if anyone in the home is using oxygen.